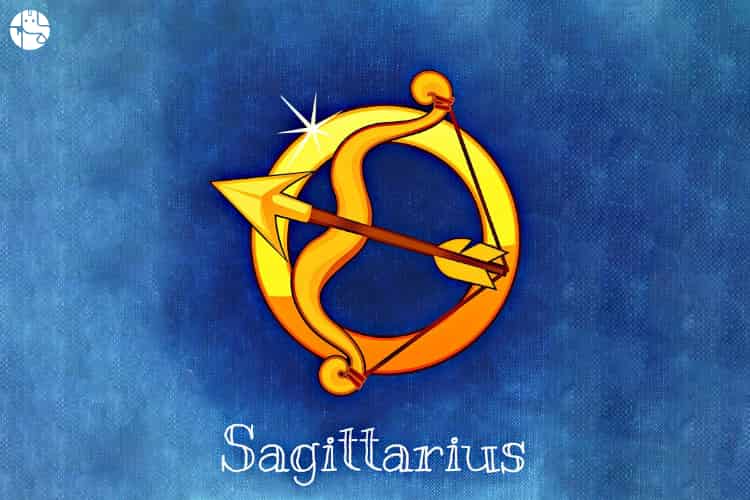 Some people naturally don't associate with certain people. Eventually, they end up pushing people that are dear to them away without any significant reason. Zodiac signs can influence this kind of behavior, and can also determine the attitudes they possess.
This type of attitude is majorly seen in Sagittarius. Sagittarius is fun to be with and likes to fully express the freedom to live their life. But when they experience a setback in their love life, they tend to be careful of falling in love again.
Therefore, it may be a tough decision for them to embrace love again. There may be numerous reasons behind this, but it may majorly be because of too much excitement in a relationship or their curiosity to know the right choice for them. Below, we will discuss some attributes that Sagittarius guys exhibit.
Attributes of a Sagittarius
Before you fall in love with a Sagittarius, you need to know their attributes. These attributes will help you to live a successful love life with them. It will also guide you so that you don't make mistakes that can cause permanent damage.
They don't joke with their freedom
If you are the type that dominates your partner's time, to fall in love with a Sagittarius may be dangerous for you. This is because Sagittarius loves to have control over how they spend their time. They value their freedom, so if you fall in love with a Sagittarius, you must always bear in mind that you may not have what you want.
They can be inflexible in their decisions
Sagittarius guys are generally strict, and once they make up their minds on a decision, it might be hard for anyone to change their minds about it. When they are upset, they can be unwilling to listen to your pleas to show you how mad they are. So, if you want to start a relationship with a Sagittarius, you must be ready to accommodate that also.
They are always motivated to excel
A Sagittarius man always aims to do well in whatever they do. They are result-oriented and are always focused on achieving great results. You must be ready to help his cause, or your relationship with him might encounter some problems.
Sex is vital
A Sagittarius takes sex as one of the crucial factors that determine intimacy in a relationship. To them, sex is the utmost pleasure they can have with their partner, and it also makes them feel complete all round. As a result of that, they'd love to be happy with you in bed.
They are straightforward
The majority of what they say is nothing but the fact. They express their feelings directly, and they are sincere about it. They can say something so mean to you, but they will never insult you. You must be able to adapt to this to live successfully with them.
They get upset easily
Before you fall in love with a Sagittarius, you need to be observant of their feelings. This is because they get hurt easily, and you might not know because they won't mention it. But if you're attentive to their actions, you will know, and then you can quickly make amendments.
They don't keep grudges, but won't open up to you either. Be prepared to handle situations like this so that you don't continue to upset them the more.
They prefer to struggle less
Instead of struggling, they prefer to allow things to happen at their leisure. It might even be hard to motivate them due to their strictness. And also, because they don't like to be controlled, it might be hard to force them to struggle. Even when you advise them on a thing, they might be unwilling to change their decision. So, if you plan to get a Sagittarius partner, you must be ready to cope with that.
They don't get obsessed so quick
Because they so much like their freedom, they wouldn't want to get entangled in a situation that can affect their independence. Therefore, it is difficult for them to fall in love easily. At times they also enjoy being the center of attraction.
How to Fascinate a Sagittarius Man
There are many ways you can win over a Sagittarius man's heart. But we will list a few ways you can follow to make a man long after you.
Avoid anything that will make him feel jealous
Jealousy is one of those things that don't go well with a Sagittarius man. In a bid to make him long for you, do not try to make him feel jealous. Making him feel jealous will only make him hate you the more. Whatever you do, always make sure it won't cause envy in him, else, he might end the relationship rather than longing for you.
You need to know him fully well
If you want a successful relationship with a Sagittarius man, you need to study him quite well. You need to understand when he needs his privacy, and when he wants to have fun. A Sagittarius man doesn't like to be underappreciated or misunderstood by his partner.
So you need to take time to study him and love him as he is. Be pleased and lively with him, let him be your closest friend and avoid being sad and unstable. Give him what he wants just when he wants it.
Be ready to embrace change
Sagittarius guys are always dynamic and continuously searching for more knowledge to widen their prospects. If you want him to always long for you, you must be a part of this dynamism. You must be able to pop up crazy ideas that will Interest him, make some decisions that will fascinate him. Of course, it doesn't have to be elaborate, but it has to be one-off.
Final words
Indeed, a Sagittarius man may seem complicated in his behaviors. He wants you to adapt to his ways. Also, don't forget that you are also who you are. Do not start pretending to suit him; instead, be true to yourself while you make yourself attractive.