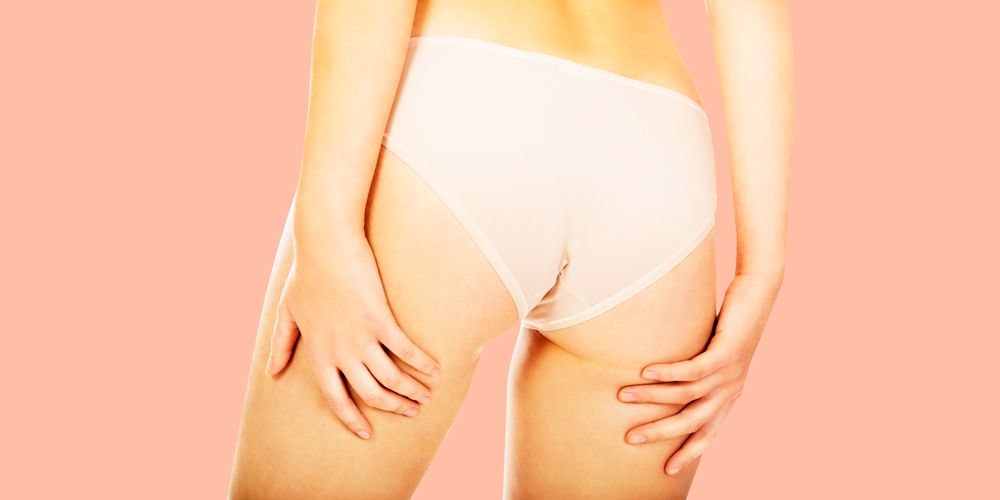 The Sexpressed "How To" videos are chock full of useful information about sexy stuff. In "How To Prepare For Anal Sex", I go over the steps to giving yourself an enema in an effort to show you how to clean your ass. After all, one of the biggest concerns people have about trying anal sex for the first time is that they're going to have "shit dick" issues, which obviously no one wants (well…almost no one, there are people out there who want this to happen for some reason). By properly giving yourself an enema, you reduce the chances of fecal matter appearing during an anal sex session to almost zero. You still have to figure out how to relax your ass to take a hard dicking and you still have to get over the mental hurdles of getting assfucked, but if you clean your ass you are able to at least relax about the possibility of pooping all over your partner's dick…and when it comes to anal, the more relaxing you can do, the better!
However, "How To Prepare For Anal Sex" was constrained on time, so I couldn't go over in detail every step of the enema process. For example, where do you get an enema bottle? Is a douching bottle the same thing? What about these shower nozzle enemas you've heard about? Since I couldn't go over all of this stuff in the video, I wanted to write a quick article to help fill in some of those gaps.
Before You Begin
The most important thing one needs to remember when dealing with enemas is that the inside of your ass (specifically the anal canal and the beginning of the rectum) is covered in very sensitive tissue. Your colon is designed exclusively to transport fecal matter out of the body, so the tissue wall is not planning on dealing with many foreign substances going "in through the out door". That's why you need to be extra careful with the materials and chemicals that you introduce into your ass, because the sensitive inner tissue is easily inflamed…and no one wants an inflamed colon.
What To Clean With
As a general rule, the only things that should be going into your butt are things that are clean, non-porous, and do not introduce a heavy amount of foreign bacteria or compounds into your body. That's why in the video I make such a point about using distilled water for your ass cleaning needs, NOT tap water or even bottled water. The reason for that is because most water we drink has added chemicals and minerals (yes, even bottled and boiled water) and your butt doesn't need any of them. Sure, you're not going to die from using tap water for your enema but you could possibly get sick…and no one likes getting sick. Distilled water is devoid of any chemicals or additives; it is only H2O in its pure form. This is the water scientists use when conducting experiments because it doesn't introduce any weird chemicals or bacteria into their experiment which could skew their results. I know it may seem like there's no big difference between distilled water and any other water, but there is! Be sure and only use distilled water for your enema needs…your body will thank you. Distilled water is easy to get at your local drugstore, or you can simply order it online.
Disposable Enema Bottles
When you buy an enema bottle you have two choices: disposable bottles that come pre-filled with liquid and re-usable bottles that come empty. The disposable pre-filled variety are primarily marketed as relief for constipation, so the liquid inside is designed specifically for that purpose. The problem is that using those chemicals on a regular basis can be bad for you for the same reasons that using tap water for enemas is bad for you. Unless you are actually constipated, you should not use the liquid that comes pre-filled in a disposable enema bottle. What you do, as I explained in "How To Prepare For Anal Sex", is dump the pre-filled liquid out and then refill the bottle with distilled water. Then you're good to clean your ass with it. When you've used that bottle you should then throw it away. You don't want to re-use disposable bottles because they are hard to clean properly, so the more you re-use them the more risk you put on yourself of getting some sort of infection.
The benefit of using disposable bottles is that you don't have to go through the hassle of cleaning and maintaining them. You simply dump out the contents, fill them with distilled water, inject, and dispose. However, it's more expensive to buy bottles over and over again than it is to buy once and re-use, and it's also bad for the environment as you're creating more landfill waste. Disposable enemas are available at pretty much every supermarket or drugstore, and you can even order them from Amazon.com to avoid the potential embarrassment of buying them in person.