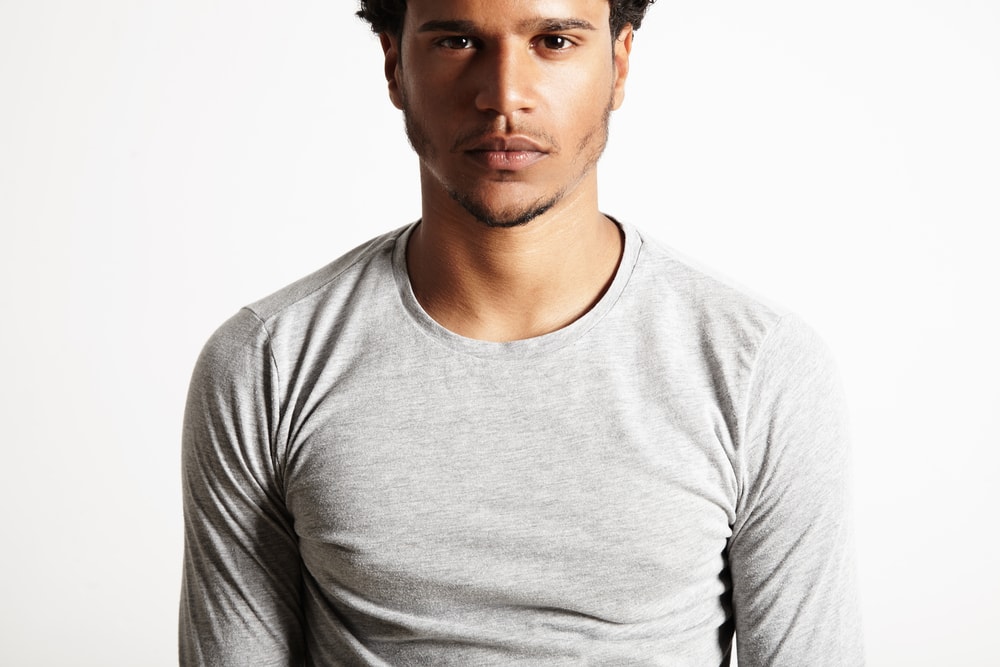 The most common question I see in my inbox is "How can I make my penis bigger?" Seriously, I get it at least once every couple of days from men all across the world. Sometimes the English is so broken that I wonder how they would even understand my response if I were actually to bother writing them back. If you're looking to make your penis bigger, don't bother: as of right now there is no way to make your penis bigger other than very dangerous and invasive surgery that might give you an extra centimeter. Just give it up, guys.
But the second most common question I get is, "How can I become a straight male porn star?" One time I got an email that was literally, "How to become a straight male porn star." Just like that, no "Hi", no "My name is…", no "Goodbye." Maybe they were suggesting I make a video on how to become a straight male porn star and title it that? I don't know, but the messages have been coming in since I launched the site and they don't appear to be slowing down at all.
I'd hoped that my Sexpress Yourself post that addressed one of the guys who sent me a "How to become a straight male porn star" message would change the tide and I'd no longer get the messages anymore. But remarkably that actually seemed to increase the amount of messages I received. I tell you, sometimes the universe makes no sense. But I still stand by what I said in that post, so give it a read if you haven't already.
With the sheer volume of these messages I get, it's clear that I need to write a new post to address the guys who really want to get paid to fuck chicks on camera, but don't want to go through the steps I laid down in that Sexpress Yourself post. So, here I am: how to become a straight male porn star!
The best place to go to get your porn career rolling is a site called SexyJobs.com. It's like Monster.com or CareerBuilder.com, but all of the potential employers and job hunters on the site are geared towards various sectors of the adult industry. I have used SexyJobs to cast the videos I've made here on Sexpressed, and it's been a godsend. The site has all the features you need to narrow your selection of talent down to every last detail, and new people are joining every day. If I was making a porno movie and needed some straight male talent, SexyJobs would be the first place I would go…they were the first place I went when casting Jazmyn for How To Prepare For Anal Sex and Anthony for How To Cum Like A Porn Star, that's for sure! And SexyJobs is where I'll go to book the star of the next Sexpressed "How To" video, without a doubt.
So if you really want to be a straight male porn star, get yourself a profile on SexyJobs. But don't just throw up a bare bones profile and expect the offers to come rolling in. It says right in the company name: SexyJobs.com…SexyJOBS. You need to treat this as a legit job hunt that you're performing to nab a great, legit job. That means putting photos of yourself on the site…face and all…so that the casting departments know what you look like. And don't put up some grainy shit you took with your phone, get a professional photographer to take some head shots, full body shots, and some nudes. Fill out your profile completely and truthfully…don't say you weigh 170 when you currently weigh 180, and don't say your dick is 9 inches long when it's actually barely 5.
Right now a lot of guys are thinking, "But then my face and naked body and personal stats will be on an adult jobs site!" Well, guess what: you're trying to be a straight male porn star. Do you think that happens overnite? No, you have to put yourself out there to get cast, and then you have to prove yourself on camera. Trust me, no casting agent is going to even talk to a potential straight male porn star if they don't have professional photos of their entire body at the ready. So spend some cash and get a pro to take your pics.
If you've got an awesome look and really do a great job with your profile, you'll probably start to get messages pretty quickly. But even guys that are blessed with great bodies and huge dicks will still have to do some leg work. Search for companies on SexyJobs that are looking for straight male talent, and message them to let them know you are looking. Be professional in your email, and do some research on the company and incorporate that info into your message so they know you're not just cutting-and-pasting the same message to everyone. Remember, porn studios are looking for guys who fit the physical qualities of a male porn star, but a guy's professionalism, dependability, intelligence, and personality are huge factors as well. You need to show the studios that you're the package deal!
If you really want to wow a casting agent, you should give them a link to a video of you performing. This is where the advice I gave in that previous Sexpress Yourself post comes in handy. Find a girl who will shoot a scene with you and get it shot. Even if it's just a video camera on a tripod, at least it will show that you can get hard on camera, last a good amount of time, fuck well, and can control your cum shot. Because if you can't do that stuff? You ain't getting cast!
As you can see, putting your profile on SexyJobs is only the first step…you have a lot of preparation to do! Remember that getting a job as a straight male porn star is not easy. After all, if it was everyone would be doing it! You need to set yourself above the pack of lazy guys who are just trying to get paid to get laid, and to do that you're going to need to really put yourself out there and do a lot of leg work. But hey: if it works you'll be banging the hottest girls in the world and making bank like Erik Everhard, James Deen, Manuel Ferrara, and all the rest. I'd say that's worth it.